No streams found
Priest
High
Discipline, Shadow
Warlock
High
Affliction (Urgent)
Warrior
Medium
Fury, Arms

Castle Nathria | 10/10 Mythic

Castle Nathria (Mythic)
| | |
| --- | --- |
| Shriekwing | 12.16.20 |
| Huntsman Altimor | 12.17.20 |
| Hungering Destroyer | 12.21.20 |
| Sun King's Salvation | 12.24.20 |
| Artificer Xy'mox | 12.28.20 |
| Lady Inerva Darkvein | 12.29.20 |
| The Council of Blood | 01.8.21 |
| Sludgefist | 01.21.21 |
| Stone Legion Generals | 02.11.21 |
| Sire Denathrius | 02.26.21 |

Ny'alotha the Waking City | 12/12 Mythic

Ny'alotha the Waking City (Mythic)
| | |
| --- | --- |
| Wrathion the Black Emperor | 01.29.20 |
| Prophet Skitra | 01.29.20 |
| Maut | 01.29.20 |
| Hivemind | 01.31.20 |
| Shad'har the Insatiable | 02.03.20 |
| Dark Inquisitor Xanesh | 02.05.20 |
| Vexiona | 02.10.20 |
| Drest'agath | 02.14.20 |
| Ra-den the Despoiled | 02.21.20 |
| Il'gynoth, Corruption Reborn | 02.28.20 |
| Carapace of N'zoth | 03.09.20 |
| N'zoth the Corruptor | 04.08.20 |
Azshara's Eternal Palace | 8/8 Mythic

Azshara's Eternal Palace (Mythic)
| | |
| --- | --- |
| Abyssal Commander Sivara | 07.16.19 |
| Radiance of Azshara | 07.16.19 |
| Blackwater Behemoth | 07.16.19 |
| Lady Ashvane | 07.26.19 |
| Orgozoa | 08.08.19 |
| The Queen's Court | 08.16.19 |
| Za'qul, Harbinger of Ny'alotha | 08.30.19 |
| Queen Azshara | 09.30.19 |
Crucible of Storms | 2/2 Mythic

Crucible of Storms (Mythic)
| | |
| --- | --- |
| The Restless Cabal | 06.11.19 |
| Uu'nat, Harbinger of the Void | 09.11.20 |
Battle of Dazar'alor | 9/9 Mythic

Battle for Dazar'alor (Mythic)
| | |
| --- | --- |
| Champion of the Light | 01.29.19 |
| Grong, the Jungle Lord | 01.30.19 |
| Jadefire Masters | 01.31.19 |
| Opulence Treasure Guardian | 02.03.19 |
| Conclave of the Chosen | 02.04.19 |
| King Rastakhan | 02.07.19 |
| High Tinker Mekkatorque | 02.13.19 |
| Stormwall Blockade | 02.24.19 |
| Jaina Proudmoore | 03.31.19 |
Uldir | 8/8 Mythic

Uldir (Mythic)
| | |
| --- | --- |
| Taloc | 09.12.18 |
| MOTHER | 09.14.18 |
| Zek'voz, Herald of N'zoth | 09.18.18 |
| Vectis | 09.24.18 |
| Fetid Devourer | 10.01.18 |
| Zul, Reborn | 10.11.18 |
| Mythrax the Unraveler | 10.19.18 |
| G'huun | 11.15.18 |

Antorus | 11/11 Mythic

Antorus the Burning Throne (Mythic)
| | |
| --- | --- |
| Garothi Worldbreaker | 12.06.17 |
| Felhounds of Sargeras | 12.06.17 |
| Antoran High Command | 12.06.17 |
| Portal Keeper Hasabel | 12.07.17 |
| Eonar the Life-Binder | 12.10.17 |
| Imonar the Soulhunter | 12.13.17 |
| Kin'garoth | 12.18.17 |
| Varimathras | 12.18.17 |
| Coven of Shivarra | 12.28.17 |
| Aggramar | 01.22.18 |
| Argus the Unmaker | 02.22.18 |
Tomb of Sargeras | 9/9 Mythic
Tomb of Sargeras (Mythic)
| | |
| --- | --- |
| Goroth | 06.29.17 |
| Harjatan | 06.29.17 |
| Demonic Inquisition | 06.30.17 |
| Sisters of the Moon | 07.04.17 |
| Desolate Host | 07.11.17 |
| Mistress Sassz'ine | 08.13.17 |
| Maiden of Vigilance | 08.27.17 |
| Fallen Avatar | 09.13.17 |
| Kil'jaeden | 10.16.17 |
Nighthold | 10/10 Mythic
Nighthold (Mythic)
| | |
| --- | --- |
| Skorpyron | 01.26.17 |
| Chronomatic Anomaly | 01.26.17 |
| Trilliax | 01.27.17 |
| Krosus | 02.02.17 |
| Spellblade Alluriel | 02.09.17 |
| High Botanist Te'larn | 02.17.17 |
| Tichondrius | 02.23.17 |
| Star Augur | 03.22.17 |
| Grand Magestrix | 04.05.17 |
| Gul'dan | 04.27.17 |
Trial of Valor | 3/3 Mythic
Trial of Valor (Mythic)
| | |
| --- | --- |
| Odyn | 11.24.16 |
| Guarm | 12.07.16 |
| Helya | 01.11.17 |
Emerald Nightmare | 7/7 Mythic
Emerald Nightmare (Mythic)
| | |
| --- | --- |
| Nythendra | 9.28.16 |
| Il'gynoth, Heart of Corruption | 10.9.16 |
| Elerethe Renferal | 9.29.16 |
| Ursoc | 10.3.16 |
| Dragons of Nightmare | 10.5.16 |
| Cenarius | 10.19.16 |
| Xavius | 10.20.16 |
Robots, and the raiders who love them.
Robots... teleportation... energy management. Is this fight from the future? Dark Animus down, 11/13H!
I could say a lot about this fight... about how many contributions the entirety of our roster has made. About with the verve, aggressiveness and organization that we attacked this encounter. About the thoughtfulness people put into working out the angles of the fight and the selflessness people put up with when dealing with the quirks and comp of the fight. And of course with the immense BS that went on, like getting teleported through the floor or going through the room.
To summarize it all, I'll just leave you with this.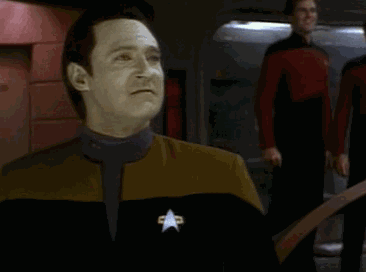 This was a big fight and we resoundingly won it. Congratulations on our 11th heroic of this tier Team Tyranny. Just Lei Shen Heroic and Ra-den on the horizon!
Fullsize Kill Image